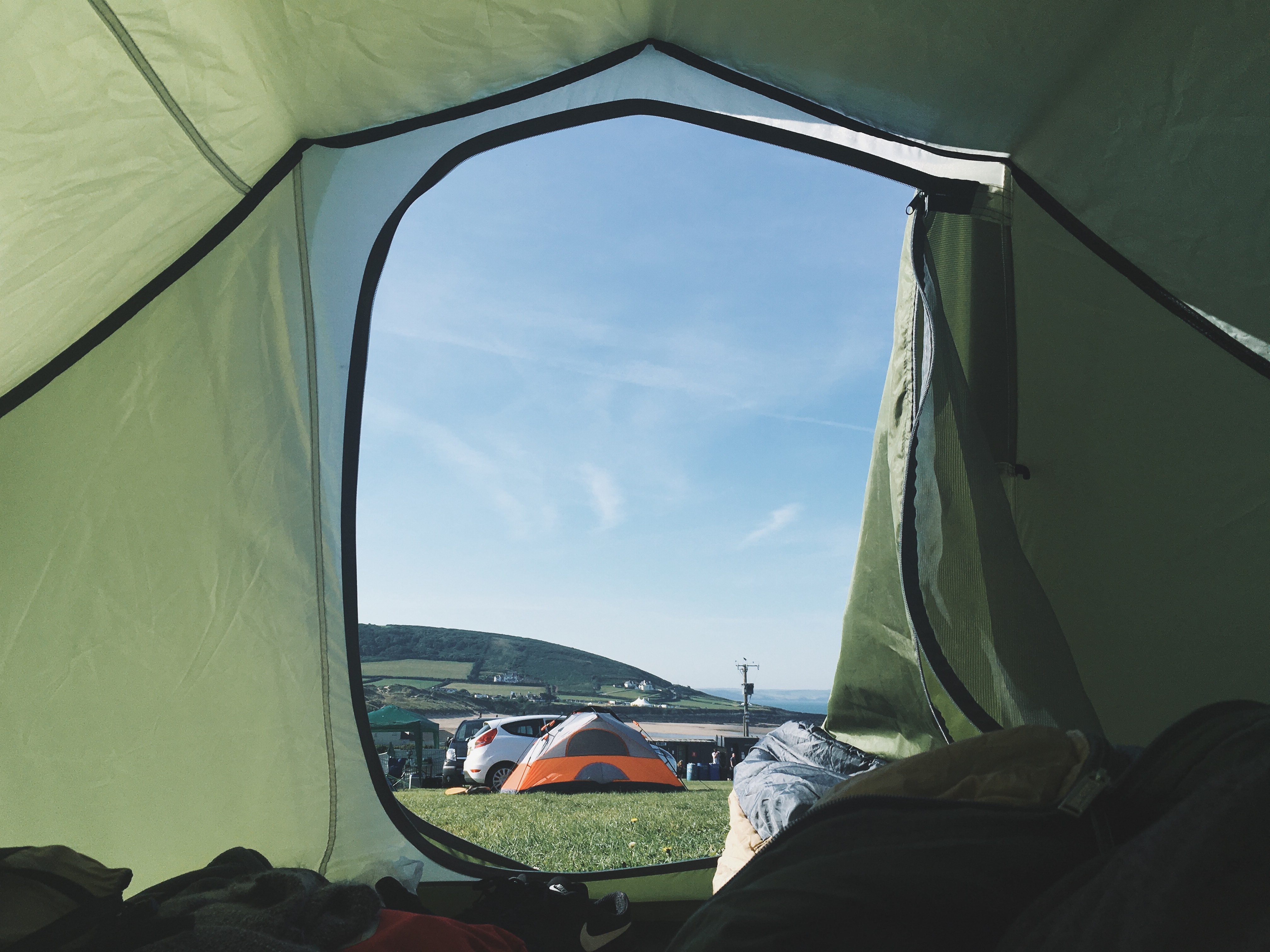 Campout in the Park
March 17th, 2018
Saturday, March 17 | 12:00pm - 4:00pm  McGrath Park
Meadows Place Youth Action Council has invited our Sugar Grove Youth high school students for a day of SERVICE to our COMMUNITY.
The City of Meadows Place is hosting a family event called Campout in the Park. High School Students are needed to help set up, check in and assist with activities.
NextGen Team Building Event
March 25th, 2018
NextGen Team Members (birth-high school), please join us for lunch and a chance to grow together as a team.
Some of our classes are bursting at the seams, so if you're interested in becoming part of the NextGen Team, join us. You can even begin your application process online, by filling out the application on this page.
RSVP by registering here.
April IF:Table
April 15th, 2018
IF:Table is a monthly meal and conversation to foster authentic, deep community. Six women, two hours, four questions. We provide you with four conversation questions and a recipe (which is optional) to use as you invite women around the table for a conversation about God and one another.
A new table will open for each Host who registers. Guests will be randomly assigned to a host and each table is limited to 6 women, including the host. You'll select whether you want to register as a Host or a Guest in the registration form.
Skill Skool Volunteer
June 3rd - June 14th, 2018
The purpose for Skill Skool is to SERVE our neighbors in order to give them the GOSPEL of Jesus and connect with the COMMUNITY through relationships.
We do that by offering a variety of Skills Clinics for four evenings to children Age 3 - Grade 5. You help shape Skill Skool because we create clinics based on our Coaches' skills and talents!
We're looking for:
​​​​​​Coaches | Head up one of our clinics! What do you know that you could teach a child to do?

Coach's Assistants | Help one of our Coaches provide instruction and supervision.

Registration Team | Make sure that everyone is securely checked in and out each night.

Hype Team | Create energy for Skill Skool participants through a variety of service opportunities. You could do anything from leading games to welcoming families to delivering supplies and more! Bring your tennis shoes and your great attitude!

Large Group Team | Be part of creating the Large Group Experience through worship, drama, storytelling and more.
Camp Eagle
June 29th - July 2nd, 2018
$320
WHAT IS CAMP EAGLE?
This is the best week of summer! Camp Eagle is an adventure camp that will take you to the edge of your relationship with God and ask you to jump over into a deeper place.
Register early! There are only 24 Camper spots. Registration closes June 15 at 11:59pm. (No exceptions.)
COST
Camp Eagle costs $320 per camper. (Optional payment plan: $80 deposit by March 7 | $80 payment by April 7 | $80 payment by May 7 | $80 payment by June 7)
Camper fees include:
Day 1 - Lunch on the road & Dinner
Days 2 & 3 - Breakfast, Lunch & Dinner
Day 4 - Breakfast & Lunch on the road
Lodging for 3 nights
Basic activity fees
T-shirt
Small Group supplies-includes evening snack
Transportation to and from camp (Camp Eagle, Rocksprings, TX)
There is a Camp Store available. Campers may bring spending money, if they wish.
PURPOSE
By mixing fun and adventure with the Word of God, students can realize their potential to change the world -- and the landscape of eternity. Camp Eagle strives to prepare each heart and equip every group with God's truth in such a way that others will know the power and grace of Jesus Christ our Lord.
Unique group development to help your students become a true church family
Experiential Teaching
Bible studies away from main camp, out in God's creation
Intentional activities
Adventures at every turn
Authentic relationships spurred on by our enthusiastic college-age staff
Scripture brought to life
GROUP LEADERS
See Oliver Nguyen or Dana Williams to register.
Camp KidJam
July 23rd - July 26th, 2018
$285
WHAT IS CAMP KID JAM?
Camp KidJam is a new concept in children's camp designed not only for rising 3rd – 6th graders, but for their leaders as well. It's created to teach children to grow in wisdom, faith and friendship. Camp KidJam is designed to provide a fun experience for kids, unique leader training to develop adult leaders and to elevate the significance of Small Groups for children.
Register early! There are only 32 Camper spots. Registration closes July 8 at 11:59pm. (No exceptions.)
We must turn in T-shirt sizes by May 7, 2018. If we do not receive your t-shirt request by this date we cannot guarantee that you will receive the correct size.
CAMPER COSTS
Camp KidJam costs $285 per camper. (Optional payment plan: $95 deposit by March 7 | $95 payment by April 7 | $95 payment by May 7) Camper fees include:
Day 1 - Lunch on the road & Dinner

Days 2 & 3 - Breakfast, Lunch & Dinner

Day 4 - Breakfast & Lunch on the road

Lodging for 3 nights

Basic activity fees

T-shirt

Small Group supplies-includes evening snack

Transportation to and from camp (Texas Women's University, Denton, TX)
Our group will be assigned to a color team at camp. We will not know what color it is before we arrive. You may add on an optional Team Spirit Pack for $5 with your registration.
There is a small Camp KidJam Store available. Campers may bring spending money, if they wish. $20 is recommended if you choose to do so.
JAM SESSIONS
Jam Sessions are 45-minute camp-wide gatherings that feature enthusiastic hosts, high-energy worship, compelling storytelling and an awesome drama. Experience crazy team cheers and game competitions, engage in incomparable worship led by some of the nation's best worship leaders, and enjoy our cliff-hanging, fun dramas that reinforce the camp theme and tie into our Storyteller's Bible story. These interactive, stellar productions are easily one of the highlights of camp!
SMALL GROUPS
Small Groups create space for kids and leaders to grow in relationship and dive into the Bible stories shared in Jam Session. Leaders engage kids with fun activities and discussion questions that help their group conceptualize the message and apply the bottom line to their lives. This impactful tool is a staple of Camp KidJam and is a springboard for campers to create bonds that last long after camp.
LEADER TRAINING
Leadership Training is a series of unique workshops for staff and volunteers led by a family ministry expert. While the children attend tracks, leaders will enjoy this chance to recharge and be reminded of their influence, while engaging in discussion and having their toughest ministry questions answered. This experience is what makes Camp KidJam different – because your kids' leaders have a chance to be filled up and encouraged, too!
TRACKS
Tracks are fun filled activities that kids sign up for at Camp KidJam. Some of the amazing activities that they can participate in are dance, drama, sports and arts-n-crafts. Kids get to participate in one track each camp. Explore Tracks
Camp at The Grove
August 3rd - August 4th, 2018
$0 - $15
Come pitch your tent in The Grove with us Friday night! It will be a night to remember with activities, a kids' devotional, and evening snacks. We'll camp "out" indoors and enjoy breakfast together Saturday morning. (Please no older or younger siblings for this special event.)
What to pack: tent for you and your child, sleeping bags, air mattress.
Age 3-completed Grade 1 | All children must be accompanied by an adult
Cost | $15 per family, t-shirts for $8